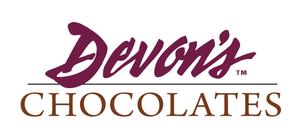 At Devon's, we have state-of-the-art packaging equipment & processes for enhanced shelf life

We work with freight forwarders for best possible shipping rates.

All logistics and inventory are managed in our 180,000 square foot Distribution Center (located directly across the street from production).

We export both our brand as well as Private Label.

Devon's in-house Design Department can create new labels and artwork.

Our Quality Assurance department can complete Certificate of Analysis, and our in-house design department is available to create new labels or artwork for an exclusive product.